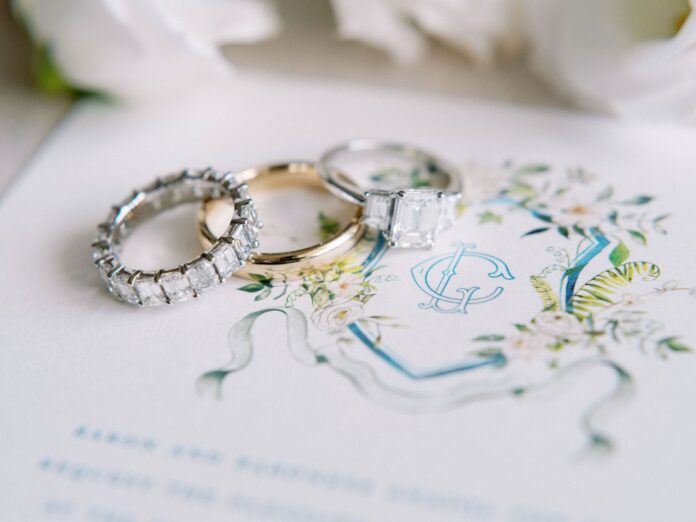 When it comes to shopping for an engagement ring, certain rules of etiquette should be taken into consideration. From the style and size of the ring, to when and how it is presented, proper etiquette can help ensure a romantic moment becomes an unforgettable memory.
This article will provide you with all the dos and don'ts of engagement ring etiquette so you can make sure your special occasion is nothing short of perfect.
Dos:
1. Do Seek Professional Advice
When it comes to buying an engagement ring, seeking professional advice can help you make the best purchase. Jewelers have a wealth of knowledge when it comes to picking out rings that will stand the test of time.
They understand the different cuts and settings available and can recommend styles that suit your budget as well as your partner's taste. An experienced jeweler will also be able to guide you in understanding how to care for your ring over its lifetime, ensuring it looks just as beautiful down the line.
If you are considering customizing an existing piece or designing something entirely new, working with a qualified jeweler is essential to ensure that each detail is perfect and long-lasting. A good jeweler should be willing to work with you every step of the way so don't hesitate to ask questions about any aspect of purchasing or caring for your engagement ring – after all, this is one decision that requires careful consideration!
2. Do Research Different Styles of Rings
When it comes to selecting the perfect engagement ring, there is no one-size-fits-all solution. Every couple should research different styles of rings that fit their style and budget.
From solitaire diamond rings to sapphire and gold wedding bands, modern couples have a wide range of options when it comes to choosing an engagement ring. Before making any decisions, couples should review each option carefully – from traditional vintage designs to more modern settings – so they can find the right piece for them. It's also important to consider what kind of stone or metal will best complement your partner's skin tone and lifestyle before settling on a specific design.
Additionally, some couples may opt for an alternative gemstone such as emerald or opal rather than diamonds as the main center stone in their engagement ring; these unique selections are sure to make your special day even more memorable! With all this information in mind, be sure you do thorough research before making any final decisions on which type of engagement ring is best suited for you and your future spouse.
Donts:
1. Dont Surprise Your Partner With a Ring Unannounced
When it comes to popping the question, there are a few things that should be taken into consideration when choosing an engagement ring. One of the most important rules for engagement ring etiquette is to never surprise your partner with a ring unannounced.
This could come off as too impersonal and may not make them feel special or appreciated in the way you intended. Instead, take time beforehand to think about what kind of engagement ring would suit them best and plan for how you will propose.
Discussing finances together can also help determine which type of rings fit within their budget while still being meaningful and special for both parties involved. Ultimately, don't forget that this moment is all about celebrating two people coming together in love – so make sure to keep it personal and thoughtful!
2. Dont Buy an Expensive Ring You Can't Afford
When it comes to purchasing an engagement ring, it's important to find a ring that fits into your budget. Buying something too expensive can be difficult and even disastrous in the long run.
Don't let yourself get caught up in the moment and break the bank by buying a diamond; make sure you stay within your means when shopping for an engagement ring. It is also important to remember that while diamonds are traditional, there is no rule saying they must be used for an engagement ring – cheaper gemstones such as sapphires or rubies may look just as good (or better) and cost significantly less.
Conclusion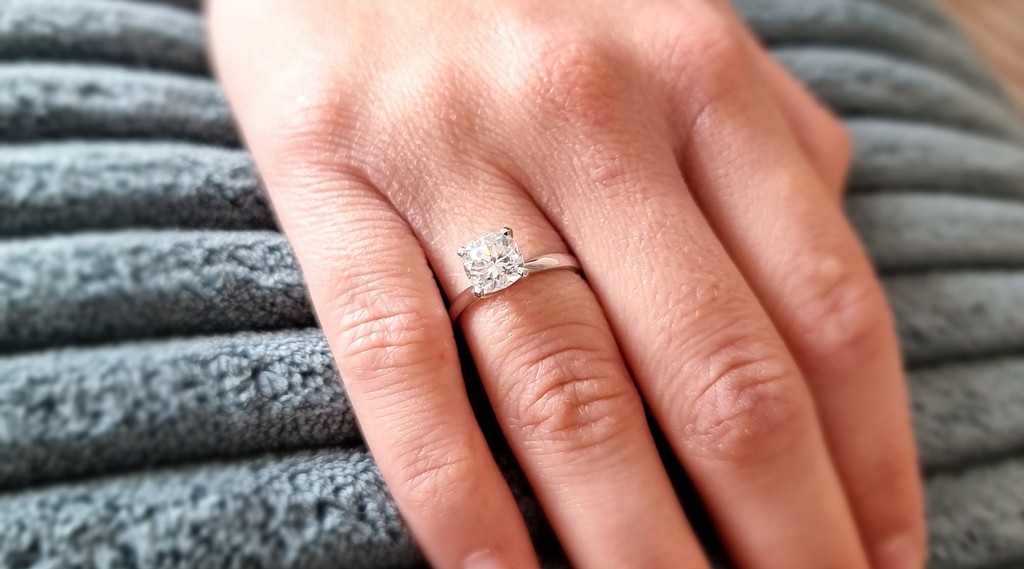 When it comes to engagement ring etiquette, there are some dos and don'ts that should be kept in mind. It's important to remember that the ring is a symbol of love and commitment between two people, so it should be given with respect and care.
Make sure you budget according to your income level when buying an engagement ring. Don't put yourself in financial strain or try to keep up with social expectations when purchasing a ring.
Additionally, do think carefully about the type of metal and stone used for the engagement rings; this can have special significance depending on culture or religion. On the other hand, don't forget that customization options are available if you want something unique for your partner! All in all, getting engaged is an exciting time – just make sure you follow proper etiquette when selecting an engagement ring!