Interview: Monochrome Paris – Developer of Tandem: A Tale of Shadows I am happy to announce a new release, Tandem 1.0.0. This new version comes with a lot of changes, but the most important one is that now you can buy it directly from our website. The game has been completely re-written from scratch (You can find the old source code  here , but I strongly discourage you to run it anymore). There are many new features, such as new graphics, new characters for the main character (here is the new one with hair), and some nice new sound effects.
With Tandem, you can play a story with your friends and enjoy an unforgettable adventure while exploring the world. It's a multiplayer RPG that allows you to play with different people across the world, in real time. You will be able to choose your adventure path, where you will meet new friends, and have fun with a unique gameplay experience.
Monochrome Paris is an independent developer specialized in VR experiences. But with their first project, Tandem, they also entered the video game development market: Shadow Tales. We recently had the opportunity to interview a developer, and we managed to get some questions answered from him.  She answered our questions about the studio and her tandem project: The shadow fairy is JB Grasset, CEO of Monochrome Paris.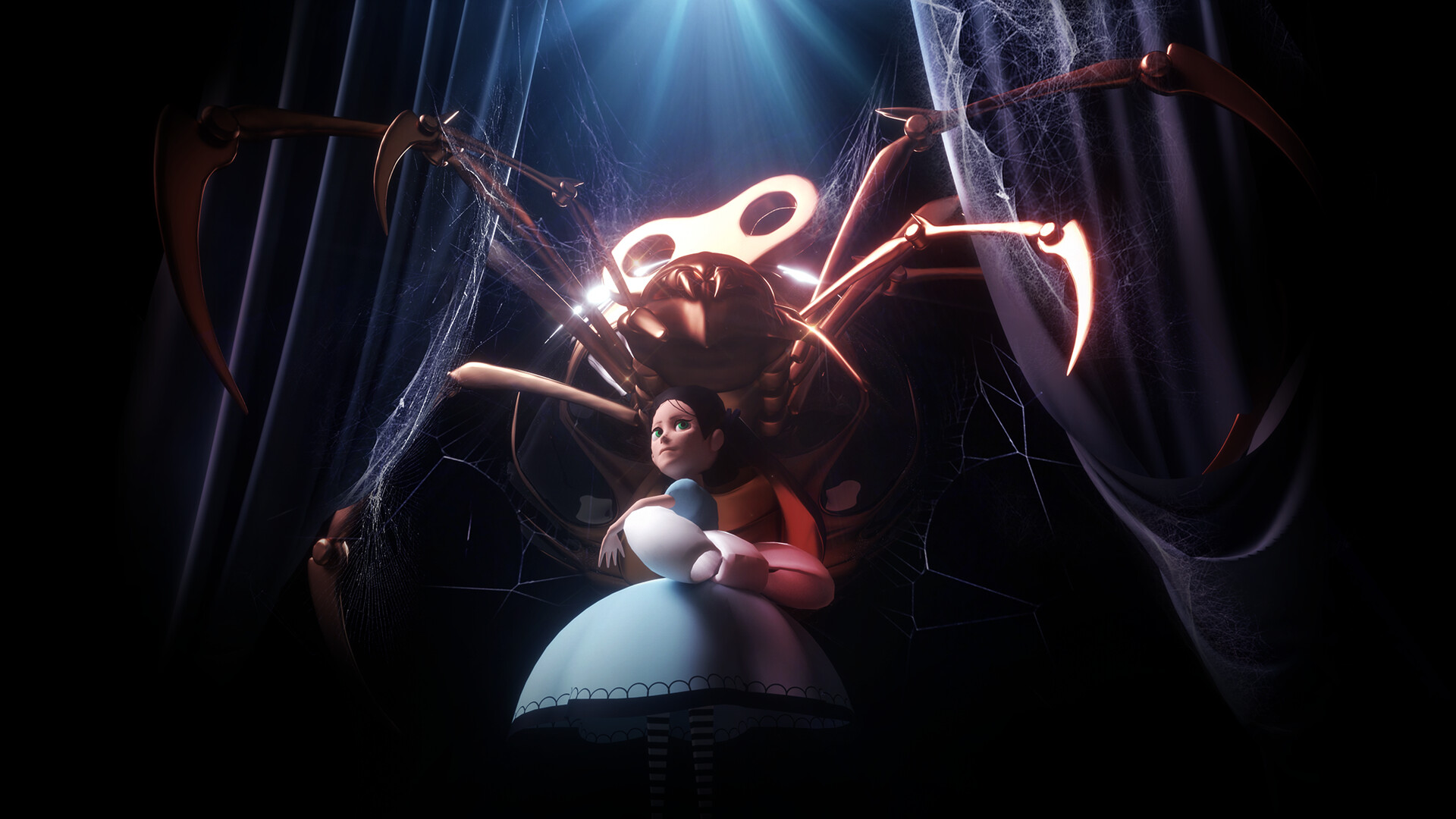 Here's our interview with Monochrome Paris, the developer of the upcoming puzzle game Tandem: Shadow Tales.
GH: Tell us a bit about Monochrome and how the studio came to be.
JB: Monochrome was founded in 2016 by three people to develop a VR experience. We were lucky enough to be asked to design and create a museum for a private collector of contemporary Chinese art, and then a second one for DIOR's 70th anniversary. Then we created experiences for product launches at events. We then expanded our real-time 3D offerings to include AR transmissions, digital installations, motion and projections.
GH: Tell us about Tandem: A tale of shadows? What was the inspiration for the game and how did the concept come about?
JB: At some point we all decided that we wanted to try to develop a platform game concept. Our lead developer, Gabriel, has been playing with the idea for a long time that it would be great if, when you hit pause in a game, say a game with a top-down view, you could play the image as a two-dimensional level. Because by nature, walking through a level in top view is like playing a platformer, but with different physics. Then we added the concept of shadows and started building more!
GH: Monochrome Paris has worked primarily on VR before, how was the decision made to make a game that isn't essentially in VR? What was the overall experience of creating Tandem : A tale of shadows?
JB: In the second half of 2019, we developed our first VR game, Singularity5. It was a wave shooter that was fairly simple in its mechanics, but with an extremely rich art direction. After selling 2000 copies of the game, we decided that the studio's next gaming experience would be a game for both PC and consoles, simply out of pragmatism when comparing the size of the two markets. During the development of this first game, we learned everything step by step. We learned where our strengths lay (concept, gameplay, art direction, VFX, SFX, music) and where our weaknesses lay (storytelling, animation, editing, marketing and communication). For this new game, we used external consultants or hired the right people when our skill level was deemed too low.
GH: Tandem: A Tale of Shadows offers a unique double feature. Were the double-play mechanics part of the game from the beginning of the development of the game concept, or were they incorporated into the game later?
JB: Yes, I can confirm that the double play mechanics have been part of the game since the beginning of the concept development. This game was tested for its plot and art direction.
GH: What inspired you to create Tandem? A tale of shadows?
JB: Two types of factors influenced the creation of this game: – in a video game: Little Nightmares, Limbaugh, Inside, Alice in Wonderland, – in film and literature: Sherlock Holmes, Tim Burton, Disney, Lewis Carroll and Jules Verne.
GH: Let's go back to the concept of the game: Was it the studio's main goal from the start to make a puzzle platformer?
JB: Yes. When we laid the foundation for this game, we agreed on the following principles:
double mechanical game,
an artistic direction that brings together Disney and Tim Burton,
some sort of puzzle platform.
GH: We really liked the art style of the game. Can you tell us a little about the visual design of the game and what inspired the unique art style of the game?
JB: Thank you for the compliment. We are happy to read that you are receptive to this artistic direction. As we said before, our influences in this game are Tim Burton, Disney, Jules Verne and German Expressionism. Thanks to our professional background, we also have solid experience in respecting the codes of the luxury industry (watchmaking, architecture, fashion, …).
GH: Emma plays with a top view and Fenton with a side view. Were there difficulties in combining two different play styles in one game?
JB: It's actually quite complicated. As gamers, we don't always realize that while it's easy to make a game look good, it's very difficult to make it enjoyable and readable for the player. There's just a lot of information to pass along. So there are two levels combined in one, and since this is a puzzle game, you have to make sure you can figure everything out in two dimensions at once. I think it's a big deal because it affects every aspect of the game, from level design to prop design, and we've all had to change the way we work and think about the game.
GH: Does it switch smoothly between the two modes or does the game load them separately?
JB: It's both! It's basically transparent and instantaneous, but we only process shadows when the player changes, for example.
GH: Since there will also be boss fights in the game, how will they develop in terms of gameplay? Will the duo work together to defeat the bosses, or will the two characters face separate bosses in the game?
JB: EMMA and FENTON must face or dodge the boss at the end of each universe. But only EMMA will truly be able to face the boss and defeat him only with the help of FENTON. Fenton, for his part, doesn't have to fight the boss in his dimension.
GH: Is there a character to customize in the game?
JB: We have not ruled out the possibility of customizing the characters in this game.
GH: What kind of enemies and monsters can players expect in the game?
JB: EMMA will have to deal with some enemies that are not monsters. They are the building blocks of the story and art direction, adding a childlike yet scary touch. Examples are mechanical toys and animals.
GH: Tandem: A Tale of Shadows is essentially a puzzle game. How do you rate the difficulty of the puzzles in the game? We've seen a lot of brutal puzzle platformers in the past. Where would you place Tandem: A Tale of Shadows in terms of difficulty?
JB: Here's a secret: I don't really like puzzle games! Tandem is z. B. definitely not Braid. For me, that kind of complexity is really frustrating, so maybe we should think about the simpler puzzles in Portal, and that will be our goal. A puzzle game that consists of unlocking large mechanisms. I think a player should have fun, even if he accidentally finds a solution. So that's how it works, that's cool.  There are no levers to be pulled in the right order, and no mathematical knowledge is required. Pinky swear. As for the platforms, it's the same. If you know the solution to the riddle, it shouldn't be hard to solve. Our goal is to make it interesting but accessible to all!
GH: Are there any future plans for Tandem: An expansion or a DLC of A Tale of Shadows?
JB: For now, we are concentrating on this version. Like I said, this is our first game for PC and consoles. So much to do, so much to learn! We don't know yet if we'll be working on Tandem II or on another project. We developed many layers that were not included in the final version. May become a DLC later.
GH: What are the studio's plans for the future? Are there any other projects in development at Monochrome Paris besides Tandem? A Tale of Shadows or do you plan to return to VR game development after that?
JB: When you publish your first game, it's easy to be intimidated. It is an excellent investment, both personally and professionally. They put their heart and soul into it.
The only question is whether the players like what we've done. We would love to hear from you! If the answer is yes, we are already dreaming of the next game. We take what we learned from this game and continue to make games for PC and consoles. Unfortunately, the VR market is still a niche market. We're still attentive and excited, but the stakes are much higher than on PC and consoles. Tandem Monochrome : A Tale of Shadows will be released in 2023 on PS4, Xbox One, Nintendo Switch and PC, but a confirmed release date is currently unknown.
If you're interested in the game, you can go to Steam and add it to your mailing list. You can also check out the previously released cinematic trailer for the game.